This article has been extracted from "Paint Contractors Business Manual" by "Kevin McGeer". Painting equipment and tools are discussed in this extract which is described in details on "House Painters Washington DC"
1. Spray Guns
The typical spray machine used in the paint contracting industry is called an airless gun. It works off a diaphragm and sucks the paint directly from the drum, into the nozzle, which can be regulated.
Spray guns can speed up a contract by up to 10 times. If one man can roll or brush about 100 square metres per day, a spray gun team of two people can spray up to 1000 square metres per day.
Spraying can be done effectively on roofs, inside and outside on new buildings, boundary walls, floors and the external areas of buildings that need refurbishing.
It is recommended that you ask your spray gun supplier to visit a site where you can spray and give training to the operators. Huge savings can be made if you use a WFT (wet film thickness gauge) to monitor the thickness of paint you are applying.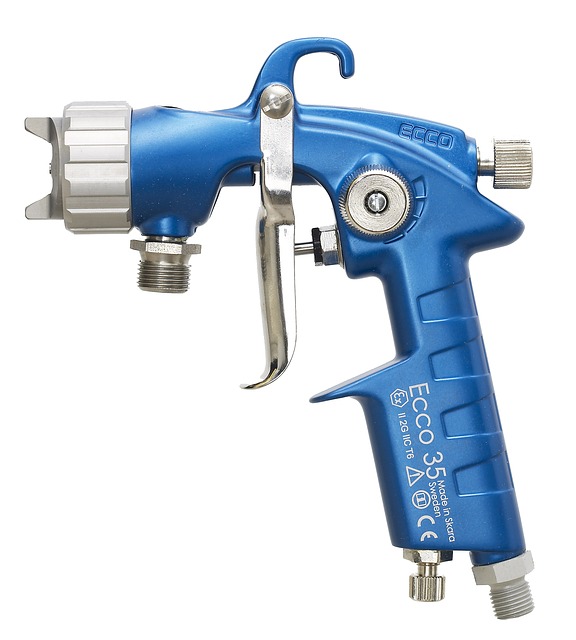 If you need a final coat of 25 microns and you are spraying with the nozzle a little close and finish with 50 microns, you will use exactly double the amount of paint. This can easily happen.
In countries with higher labour costs, spraying is used far more often than emerging markets. All sorts of add-ons such as masking equipment are available to make the spraying easier and faster. There are invaluable tips on the internet for spraying applications.
2. Hydro-blasters
High pressure cleaning is such an important tool in your business. Not only can they speed up preparation time, but they can add a new product or service to your business and increase revenue. High pressure cleaning moldy or old roofs, cleaning of driveways, or washing dusty face bricks can add value to your business.
There are essentially two types of hydro-blasters: electric and petrol driven. Both types come in different makes, models and sizes. Do not buy cheap versions from your local discount store – the machine simply will not cope, being used eight hours every day. Rather go directly to your chosen supplier who will in turn around time with maintenance and support.
The petrol driven machines are heavier, but useful if you have to wash in remote areas where electricity is difficult to access. You can of course use a generator if you only have electric models.
Essentially hydro-blasters can be adjusted to your needs. A closer nozzle to the surface or a thinner more directed jet of water will take off more old paint, dirt and grime than if the nozzle is set on wide and is further away from the surface.
These machines can be very dangerous, so precautions must be taken and the operator properly trained.
Continue reading on Calculating the size of your house