Residential and

Commercial Painter in Washington DC
We serve all DMV area - Call for a Free Quote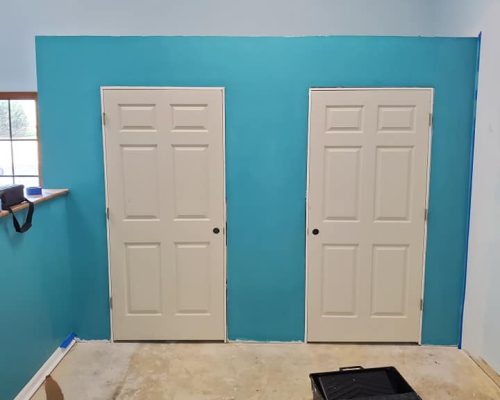 House Painters in Washington DC
Looking for a professional House Painters in Washington DC, or the surrounding area? When you work with Signature House Painters, you'll get all the residential and commercial painting services you need from licensed and insured contractors. We use only high-quality paints and products and treat every project, big or small like it's our only one. Painters Washington DC is our identity, learn about our service and more.
Experts Behind Every Choice We Make For You
Signature House Painting offers all the services you need to keep your home or commercial building looking its best, both inside and out. We use a proven process that allows our painters to get the job done on time, every time without sacrificing quality or competitive pricing. No project is too large or too small, so call for a free estimate or read on to find out how we can help.
What to Expect When You Choose Signature Home Painters
When you hire us for your upcoming project, you can expect nothing but the best. Our highly qualified house painters in Washington DC are all licensed and fully insured. They have years of experience, so our clients can rest assured that they'll receive fast, professional service every time.

We don't just offer professional painting services. Our company also focuses on exceptional communication from design to clean-up, so you'll always know what to expect. The painting crew will treat your property with the utmost care and respect by laying down drop cloths and other protective devices before starting and cleaning up every scrap of drywall, paint, or other materials left behind after a job well done.

Before we get started, we'll offer a detailed estimate and contract that lay out materials, labor costs, time frames for completion, and everything else you need to understand what the project will entail. Since every property is unique, all of our estimates are customized to ensure that they accurately and completely outline the proposed services and total costs.
Frequently Asked Question
What's the Best Way to Choose Colors?
Everyone has a slightly different method of choosing new paint colors. Some property owners just follow their intuition, while others seek inspiration from blogs, magazines, and other properties in the area. If you're having trouble narrowing down your color selection, we can help you choose an interior or exterior color scheme that will improve your property's curb appeal and provide lasting aesthetic benefits.
What Colors Are Popular in Washington, DC Right Now?
This year, blues and grays are in. Other neutral colors like cream, beige, and light green are also popular, especially among homeowners, and brown is always a good choice for those interested in darker hues. Keep in mind that while it's fine to get creative, you don't want your property to clash with its surroundings, so it's best to stick with tried-and-true favorites for exterior painting.
How Much Will It Cost to Paint My Building?
Costs vary based on factors such as the building's footprint, height, and building materials. Other complicating factors can include the grade of paint, the number of coats required to create a consistent appearance, the amount of trim and the number of doors and windows in the home or commercial space. The easiest way to get a good idea of what it will cost to paint the interior or exterior of a building is to request a free estimate.
How Long Does It Take to Complete a Full Repainting Project?
Painting the exterior of a house can take as little as a week if it is a small, single-family home. Painting a large commercial building can take up to a few weeks. We can give you a more detailed time frame for project completion after looking at your property.
How Often Do I Need to Repaint My Building?
There's no hard-and-fast answer to this question since every property is different. As a general rule of thumb, most experts recommend repainting every five to ten years. However, these numbers vary based on the type of material being painted. Here are a few guidelines to consider:
Wood siding needs repainting every three to seven years.
Aluminum siding needs repainting every five years.
Stucco needs repainting every five to six years.
Brick only needs to be repainted every 15 to 20 years.
Are Your Painters Fully Insured?
Absolutely. Like all reputable painting companies, all of our employees are covered under both workers' compensation and liability insurance policies. That way, in the unlikely event that something goes wrong, our clients will never have to worry about being billed for property damage or worker injuries.
How Can I Prepare My Property?
Our painters will come equipped with their own drop cloths and other protective equipment, but you may still want to move furniture and other items away from the walls. This includes furnishings, painting, photographs, TVs, electrical cords, and other items indoors and lawn furniture, kids' toys, and cars outdoors. Our painters will also appreciate it if you leave space in your driveway for their vehicles.
Can the Building Remain Occupied During the Painting Process?
Most commercial spaces close for interior repainting and remain open for exterior repainting. For homeowners, it's entirely a matter of personal preference. Our painters are happy to work around your schedule and will strive to complete the project on  time if you and your family want to make arrangements to stay elsewhere while we take care of your home.