This is an excerpt from the Book called "Install, Upgrade,Repair, And Maintain Your Home's Electrical System". Continue reading to learn more about A Walk Around Inspection, thanks to the author.
Once you know what to look for, most household wiring problems are easy to find and fix. Make a whole-house inspection by checking closets, the attic, the basement or crawl space, and the garage. Globes for light fixtures will be the only things you have to remove. Prioritize everything that needs to be done and immediately take care of all potentially hazardous problems. 
Inspecting Receptacles For Problems
Look For Devices That Lack Cover Plates.

If the cover plate to a switch or receptacle is missing, replace it immediately. Lack of cover plates presents a dangerous situation: Children might reach into the electrical box, where live wires lurk. An adult fumbling for the switch at night could receive a shock as well. Replace any missing cover plates.

 
   2. Check Grounding. A two-hole receptacle is ungrounded. If the metal tab of an adapter is connected to the screw in the middle of the receptacle, it may be grounded. But often, this adapter is plugged in without being connected to ground, providing a false sense of security. In many areas, an adapter is actually illegal. Use a receptacle analyzer to test. 
   3. Beware Of Cracked Receptacles. A crack on the outside may mean that a receptacle's inner circuitry is in danger of shorting out. New receptacles are inexpensive and easy to replace. 
   4. Upgrade Ungrounded Receptacles. Receptacles with only two slots and no grounding hole are ungrounded. Homeowners got by with ungrounded wiring for decades, but grounding provides a necessary level of protection. If you can't install grounded receptacles, add ground-fault circuit interrupter (GFCI) receptacles.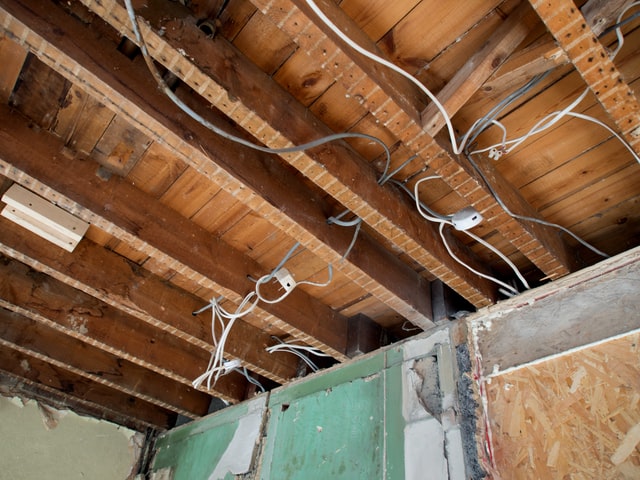 5. Wiggle Switch Toggles. If there seems to be too much play in the switch toggle-especially if you hear a pop when the switch is turned on or off-the device should be replaced. 
 6. Test A GFCI. Just because a ground-fault circuit interrupter (GFCI) receptacle is supplying power doesn't mean it will protect against shock. A GFCI can lose its protecting capacity. Test each GFCI by pushing the test button. The reset button should pop out. If it doesn't, replace the GFCI receptacle. 
 7. Standard Receptacles In Damp Areas. A wet receptacle is a shock hazard, so current codes call for ground-fault circuit interrupters (GFCIs) in bathrooms, near sinks, and outdoors. For instructions on installing a GFCI. (Canada: GFCIs are not allowed on kitchen counters. Use split receptacle instead.) 
 8.Check For Grounding And Polarization. If a receptacle analyzer indicates that a receptacle is not grounded, shut off the power and remove the cover plate and the receptacle. If a receptacle is not polarized, switch wires so that the hot wire is connected to the brass terminal and the neutral wire is connected to the silver terminal. If you are not sure what is wrong, call a pro. 
Inspecting Fixtures And Boxes For Problems
Check For Unsecured Globes.

After replacing a light bulb, it's easy to tighten a setscrew before the globe is properly nested into place. With a little vibration, the globe could crash to the floor. When replacing a globe, unscrew the setscrews a bit more than necessary for removing the globe. Slip the globe up and make sure its lip is above all the screws before you tighten them. Check again after tightening.

 

Determine If The Bulb Wattage Matches The Fixture.

It's easy to overlook the stickers inside light fixtures that state the maximum allowable wattage. Bulbs with too-high wattage will overheat fixtures. At best, you'll have to change bulbs more often; at worst, overheating can cause a fire. If you need more light, install a new fixture with a higher wattage allowance.

 

Avoid Bare Light Bulbs In Closets.

Too often, light fixtures in closets don't have globes. Sweaters, comforters, cardboard boxes, and other flammables placed too near bare bulbs can catch fire. The best solution is to replace your closet light with a fixture that has a globe covering the bulb. Or install a surface-mounted fluorescent light.

 

Make Space In Crowded Boxes.

If a junction box is so crowded that it prevents the cover plate from being tightened all the way, install a box extender, or replace the box with a larger one.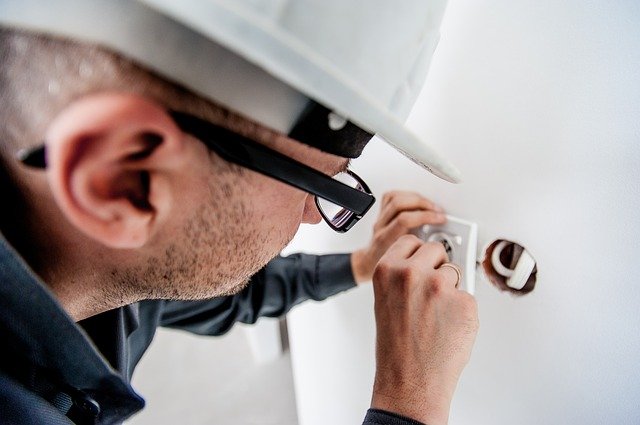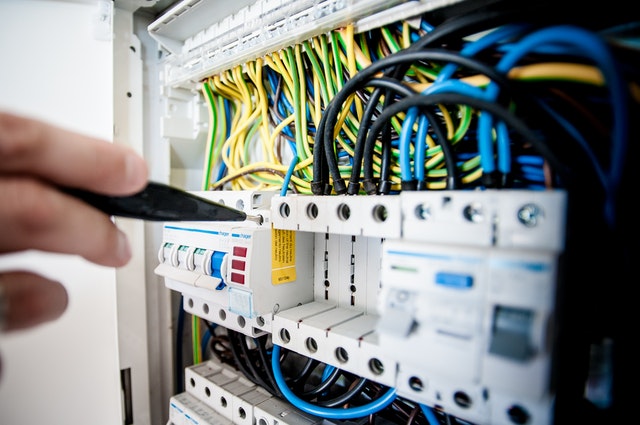 Checking Cords And Wires For Problems
Check For Broken Or Bent Grounding Prongs.

Appliance and tool grounding plugs are installed for your safety. Do not remove or bend back grounding prongs-you will negate an important safety feature. Replace a plug that has a bad prong.

 

Don't Overload Receptacles.

This many-armed monster is awkward and unsafe. Using too many appliances at once can overheat the receptacle. Install another receptacle.

 

Watch Out For Damaged Cords.

A cord with less-than perfect insulation can cause shock or start a fire. All lamp cords and appliance cords should be free of nicks; you should see no bare wire. Run your fingers along each unplugged cord. If you feel cracks or if the cord is brittle, replace it. Pay special attention to the cord near the plug, where insulation is most often damaged.

 

Check Cable Entering A Box Without A Lamp.

Cable and wire must be firmly held, because vibration can cause rubbing-which can harm insulation. Metal boxes in particular have sharp edges that can nick insulation. (Plastic boxes do not usually require clamps. Staple the cable to a stud or joist within 12 inches of the box.)

Shut off power to the box,

unhook the wires, and attach the cable with cable clamp.

 

Fix Exposed Splices.

Exposed connections can easily be bumped and loosened, running the risk of a short or fire. That's one of the reasons all wire and cable splices must be within an approved electrical box-either a junction box, a switch or receptacle box, or a fixture that is designed to be used as an electrical box.

 

Secure Loose Cable. Never Use Cable As A Hanging Rod.

Codes in some areas permit exposed NM (nonmetallic) cable in basements and garages, while other areas require armored cable or metal conduit. Whatever type of cable you have, it should be tightly stapled to a surface so it cannot accidentally be pulled out.

 

Check Knob-And-Tube Wiring.

This old style of wiring is still in use in many homes. As the wires are completely undisturbed and the wire insulation is in good shape, it can be used. But the insulation can get brittle and easily damaged. Have a pro evaluate it for safety. If you ever replace or extend this type of wiring, do not use more knob-and-tube hardware. Instead, use standard cable clamped to electrical boxes.