This snippet has been taken from "Remodeling on the money 15 Innovative projects Designed to add value to your home" by " Alan J. Heavens". Carpeting is a textile floor covering typically consisting of an upper layer of pile (made of wool) attached to a backing. Painters Washington DC, gives an excellent ideas on it & its different textures.
Carpeting appears to be getting a bad rap, but you have to remember something: flooring replacement is a manifestation of homeowners' needs to make changes in their living space to reflect their personal tastes, and much of what is being changed is carpeting for other kinds of materials. A survey by the National Association of Home Builders shows that buyers are typically not wildly enthusiastic about what ever flooring they have been used to, although people with hardwood floors are happier than those with carpeting. Only 15 percent of buyers whose previous houses had wall-to-wall carpeting said they were "very satisfied" with the choice, while 26 percent of those with hardwood floors said they were happy with them.
Fast Facts on Carpeting
Before purchasing carpet, you need to answer the following questions: how is the room going to be used? Will it have heavy or light traffic? Will the room be the center of activity for family and entertaining? Is there direct access from entrances? Will the carpet receive direct sunlight?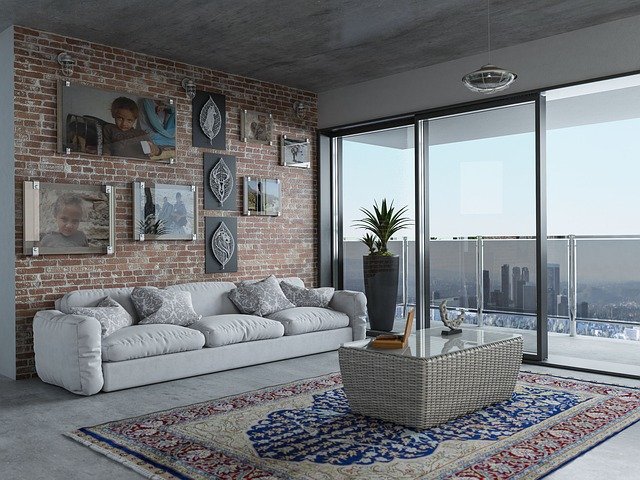 Where there is to be heavy traffic (usually the family room, hallways, and stairways), choose the best carpet you can afford.
When shopping for carpet, look for performance rating guidelines among the different brands. This rating system offers guidance on choosing the carpet that will perform best for various traffic needs. Most guidelines will be based on a 5-point scale, with a 4 or 5 rating being best for the highest traffic areas. A 2 or 3 rating is good for areas with less traffic.
To determine the approximate quantity of carpet you will need, multiply the length (feet) of the room by its width (feet) for the square footage. To obtain the square yardage, divide that figure by nine. Your retailer may figure the amount in square feet or square yards. Add 10 percent to account for room irregularities and pattern match. It is best to have your retailer or installer make final measurements to ensure that you purchase the correct amount. As professionals, they know how to include hall ways and closets, match patterns, plan seam placement, work with room irregularities, and account for rooms with widths greater than 12 feet. ( most carpet is produced in 12-and 15-foot widths.)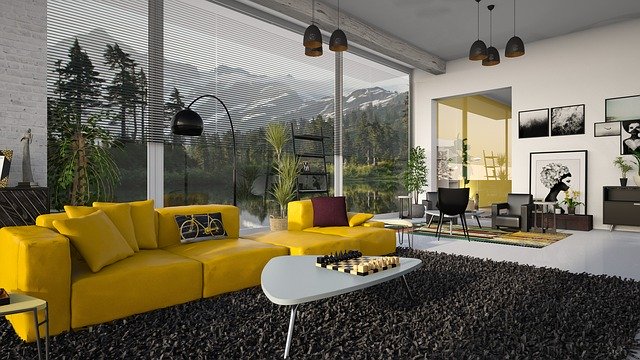 Nylon is the most popular material. Wool is expensive; acrylic looks like wool but costs less. Polyester is easy to clean and resists stains. Olefin also resists stains and is easy to clean, is the stuff of which indoor/outdoor carpeting is made, and comes in various blends.
In general, carpeting runs from $27 to $60 a square yard installed, including padding. Outdoor carpeting runs about$ 14 a square foot.
With carpeting, daily vacuuming is the most important cleaning activity, but deep extraction cleaning must be performed to remove stubborn or embedded soil. Carpet should be dry-or wet-extraction cleaned a minimum of every 12 or 18 months before it shows soiling. Professional cleaning typically costs $35 to $50 a room.
Continue reading on Finishing materials